Ski Touring Western China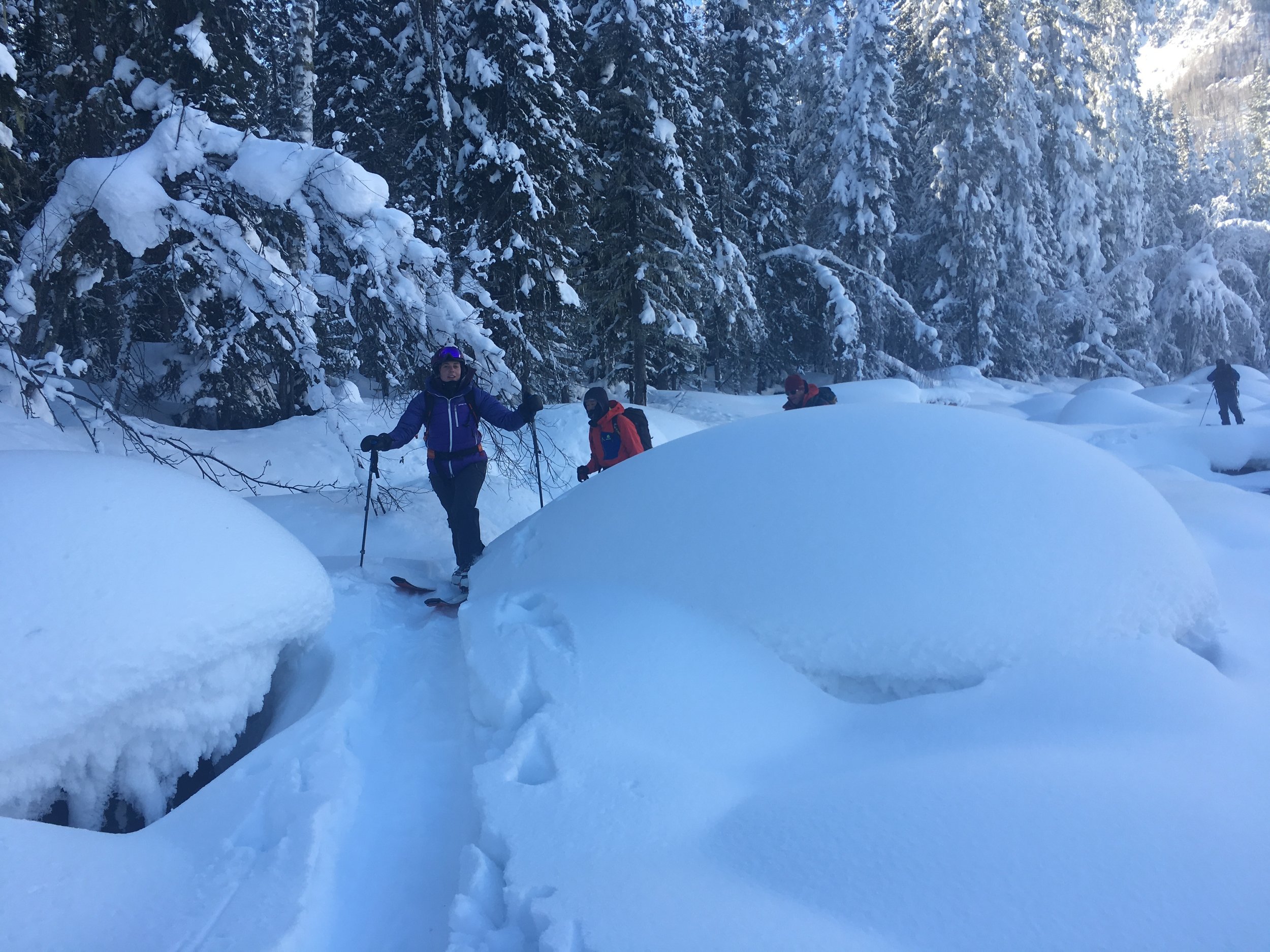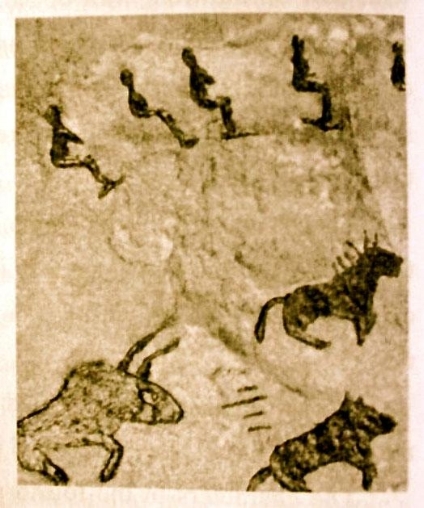 Anyone who knows Northwestern China pictures dry sand dunes where the Gobi Desert reaches its western edge. Nomads still migrate using camels to relocate their yurts in this flat dry expanse. Except….if you go far enough…keep going….until if you stand on a high point you can see Kazakstan, and Russia, and Mongolia. There you will find yourself in another world, the Altay Mountains. Clean rivers flow through forested valleys with mountains, oh there are mountains. The valleys begin around at 1000m but the mountains go up as high as you can imagine. The village of Khom sits near the centre of this amazing wilderness. Three thousand metre peaks dominate the skyline in every direction. The Altays have an uncanny resemblance to the Canadian Rockies, but just about when the first humans were arriving in British Columbia, they were skiing in the Altay. Rock painting 10,000 yrs old lay behind the claim for this to be the cradle of skiing. The story goes that when Genghis Khan's army passed through this area it was used for the wounded to recuperate. I think that they just knew a good place to ski when they saw it.
Skiers here are proud of their skiing heritage. They still use horse hair skis just as they have for 1000s of years and their love of nature and the mountains is obvious in their music and lifestyles. Whether it is skiing with local skiers, listening to the Tuvan throat singing music or riding in a horse drawn chana it is an honor to be able to share a piece of a magic world with these amazing people.
This trip is based out of the village of Khom with a side trip to the village of Kanas. There is no commercial skiing in the area and we would most likely be the only western skiers you would see. Khom is 6 hours from Altay City, the nearest airport. This is winter ski touring, optimally January–February time frame. The skiing is suitable for all abilities. The valley floor is a little over 1000m with pine and aspen forest to 2500m and peaks surrounding the village to over 3000m. This is very close to the continental Point of Inaccessibility which is the furthest point from the ocean in the world (although not really all that inaccessible). Temperatures are cold, rarely warmer than -10C and often -20 and colder. Clear and cold with brilliant blue sky and no wind is the weather far more often than not. No air pollution, a rarity in China.
Accommodation food and transport are less expensive than western standards. Twin share accommodation is basic (bedding provided) but most importantly it is warm and there is hot running water. Food is excellent but no options other than Chinese.
Most importantly your trip will support the local villagers. The local population is primarily Kazak and Tuvan and culturally it is fascinating. We use the local population for accommodation, road transport, horses, music and demonstrations such the local ski maker showing us his trade. Clients will have the opportunity to try local skis. These people are often excluded from tourism opportunities and the support of visiting skiers can be an important way to keep their traditions alive.